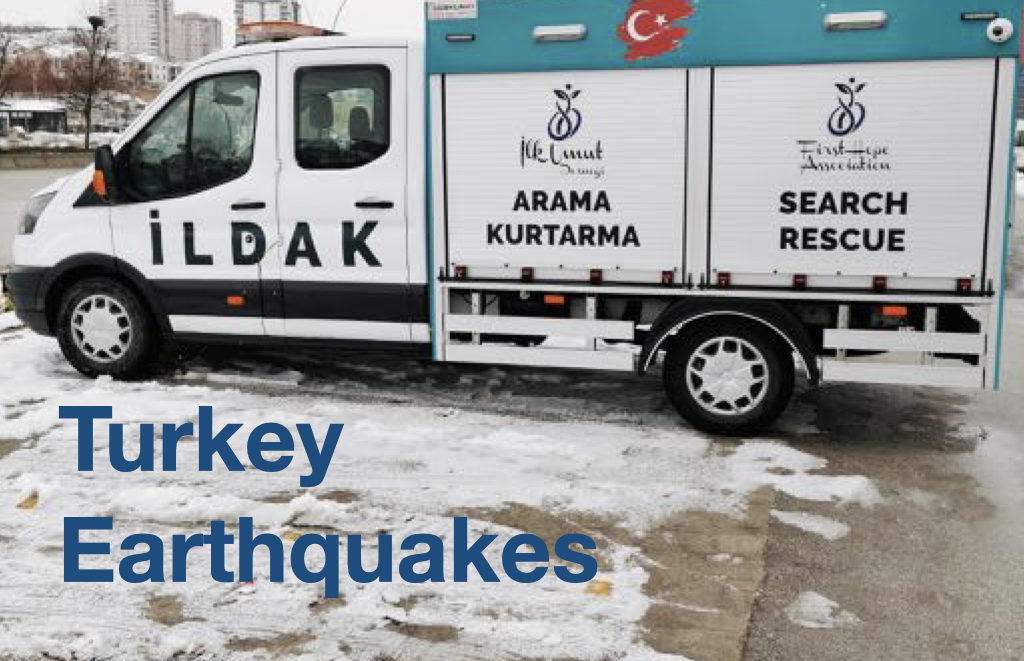 Two deadly earthquakes hit south-eastern Turkey in the early hours of Monday February 6, 2023, killing over 33,000 in Turkey and Syria and injuring thousands more.
Millennium's local partner, First Hope Association (ilk Umut Dernegi in Turkish), is on the ground, joining search and rescue efforts and mobilizing their emergency vehicles to provide essential services to the displaced.
"So far we have sent two mobile kitchens, two mobile bathroom trailers and two trucks of supplies…our next big hurdles are setting up mobile hospital units…"
To support this disaster response, please designate your donation to Turkey Earthquake Relief.