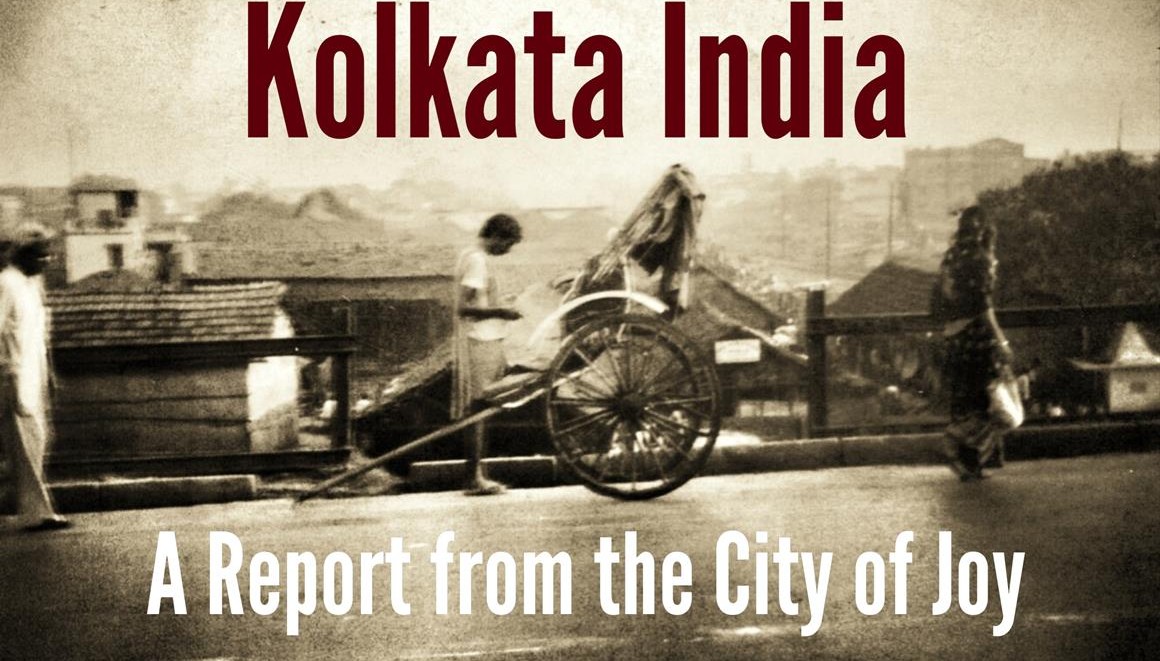 A newsletter about Spilled Milk in Kolkata India
Kolkata! (Or Calcutta as it used to be written.) One of the serendipities of travel is that places can impact you in ways you would have never guessed. When I first travelled to Kolkata in 1986 I expected many things, but the last thing I expected was to fall in love. But I did. I fell in love with Kolkata.Yes, the city can be overwhelming with it's massive slums and desperate poverty. Yet at the same time, the city exudes a vitality and resilience I did not expect. On that visit, I wandered into a book store and for 50 rupees picked up a copy of the novel "The City of Joy". (By the way, if you're ever in Kolkata, there are some great book stores and coffee shops on Park Street.) When I think of Kolkata, I'm reminded of my own "city of joy" experience while attending a house gathering in a slum. I had joy in my heart to be there with them. Calcutta has had a huge impact on the direction my life has taken and the values I have today.
Therefore, I was quite excited this week to get these pictures from Rick Chase who represents us in Myanmar. While working with him on writing a report about his work in Myanmar he sent me these pictures from India and and wrote the following… "I'm not sure if you want to add any of these pictures. Its from a machine I set up last year in a slum in Calcutta. These are recent pictures. The organization is called Kolkata City Mission." I thought about it for about two seconds and then replied "ARE YOU KIDDING RICK, OF COURSE I WANT THESE PICTURES!!!"
International Spilled Soy Milk
Rick's primary work with the soy milk project is based in Myanmar (formally Burma) but this project sometimes just spills out beyond the borders of Myanmar to places like Thailand, Cambodia and, of course, India. So let's hear it for spilled milk because in this case, spilled milk is nothing to cry over. Forgive me for the puns Rick. I couldn't help it. Any way rather then just add this to the newsletter about Myanmar (which I will send out soon) I thought it would be good to share these pictures with you in their own newsletter.
Rick writes: I was in Kolkata last year to set up the Vitagoat soy machine. I spent the week training women from the local livelihood group about the importance of nutrition and protein. I usually try to convince them of the benefits of soy protein. Soy is the future of food. It is safe, healthy and very inexpensive. It is also better for the environment than meat sources of protein. If the bottom two billion (of the world's poor) are going to increase their protein to North American levels, they cannot do it with meat. The vitagoat machine which we use to make the soy milk, (www.malnutrition.org) is a Canadian invention. There are several hundred of these machines in the world, including North Korea and Myanmar. This machine can employ up to six people and provide a cup of soy milk to between a thousand and two thousand people in the slum. Besides soy milk, it will also make meatless meat, tofu, yogurt, bread, cookies and livestock feed. Nothing gets wasted. The machine can run without electricity and minimal fuel. It can even be fueled by cow patties.
The project is a livelihood and nutrition project for a women's group in Dum Dum. Kids in this neighbourhood are generally undernourished. Most of their nutrition comes from Carbohydrates. A cup of soy milk will give them more protein then they usually get in a week. These photos were taken more recently since Rick set up the Vitagoat machines. They demonstrate the equipment is still being well used. I would love to see Millennium Canada continue to develop a partnership with the great work being done with the soy milk projects both in South and Southeast Asia.
PS: Even though I haven't been back to Kolkata in years I'm still a fan of the city and my secret ambition is to someday acquire a sports jersey from the city's cricket team, the Kolkata Knight Riders. Go Knight Riders!!! Who knows, maybe Rick will let me tag along with him the next time he travels to Kolkata.