Location Info: Cambodia is a small Southeast Asian country nestled between Thailand, Vietnam and Laos, and shares climate, culture, food and language similarities with its neighbouring countries. The country has a long history of political unrest, most recently known for the Khmer Rouge holocaust regime led by Pol Pot more than 30 years ago now. During that time, more than 30% of the Cambodians lost their lives. Though Phnom Penh and other major cities are now experiencing rapid growth and modernization similar to our Western world, society is still recovering from the effects of this war.
Focus:
One of the best ways to help Cambodians help themselves is through education. If Cambodian students are able to get the educational foundations they need, these will be building blocks to help them rebuild their society.
The Amoveo Cambodia Project has partnered with a local NGO, Educational Equipping for Cambodians (EEOC) to do just that. Through teacher training and teaching Seminars, School building construction and Educational scholarships. ACP and EEOC are helping Cambodian students build a better tomorrow.
Projects:
Teacher Training Seminars- Conducted in various locations in Cambodia 6 times a year
School Building Construction- A kitchen and fence at our main training school in Siem Reap as well as new school buildings in Poipet and Battambang.
Educational Scholarships- For rural students to be able to attend High School.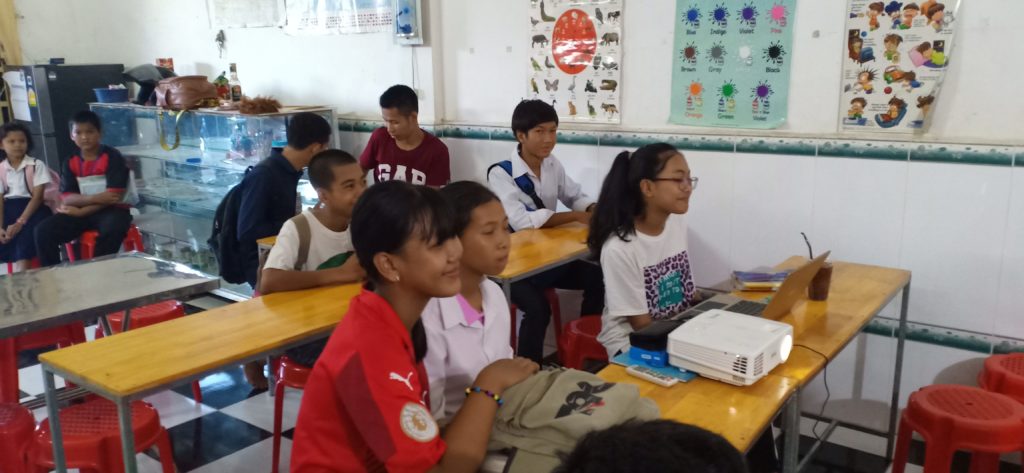 You can donate to any of these projects through our donation page. While donations are payable to Millennium Relief & Development Services, please include a separate note or memo that the gift is intended for Cambodia and which project(s) you are wanting to donate towards. Online donations through the Canada Helps option please select "Cambodia – Amoveo" as the project and type in the message for charity boxes one of the following choices below.
Options for designating your donation are:
Cambodia—Teacher Training Seminars
Cambodia—Building Construction
Cambodia—Educational Scholarships